Dandelion Festival
Rethinking our Relationship with Food, Scotland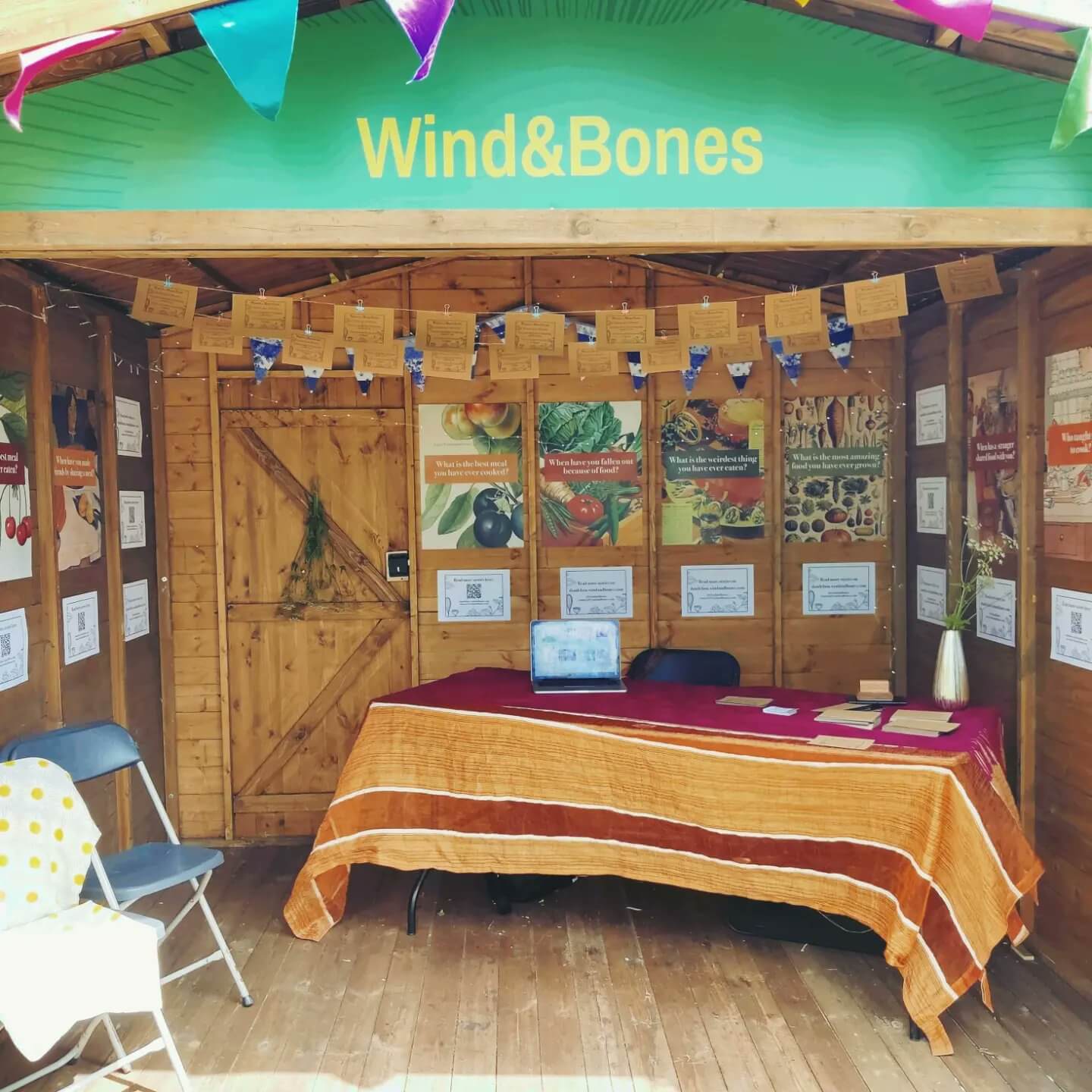 Info
Project date: Summer 2022
Project location: Glasgow, Scotland
Project partners: Unboxed UK, Dandelion Festival.
Overview
In the summer of 2020, we worked with the Dandelion Festival to delivery three days of workshops with the general public in Kelvingrove Park, Glasgow.
Dandelion was a festival dedicated to rethinking our relationships with food and growing. We set up in a potting shed in the park, where we spent three intensive days working with members of the public. We invited passers-by to share micro-stories about the food they loved, the food they hated, the food that reminded them of home, the food that they grew, or that they wanted to grow.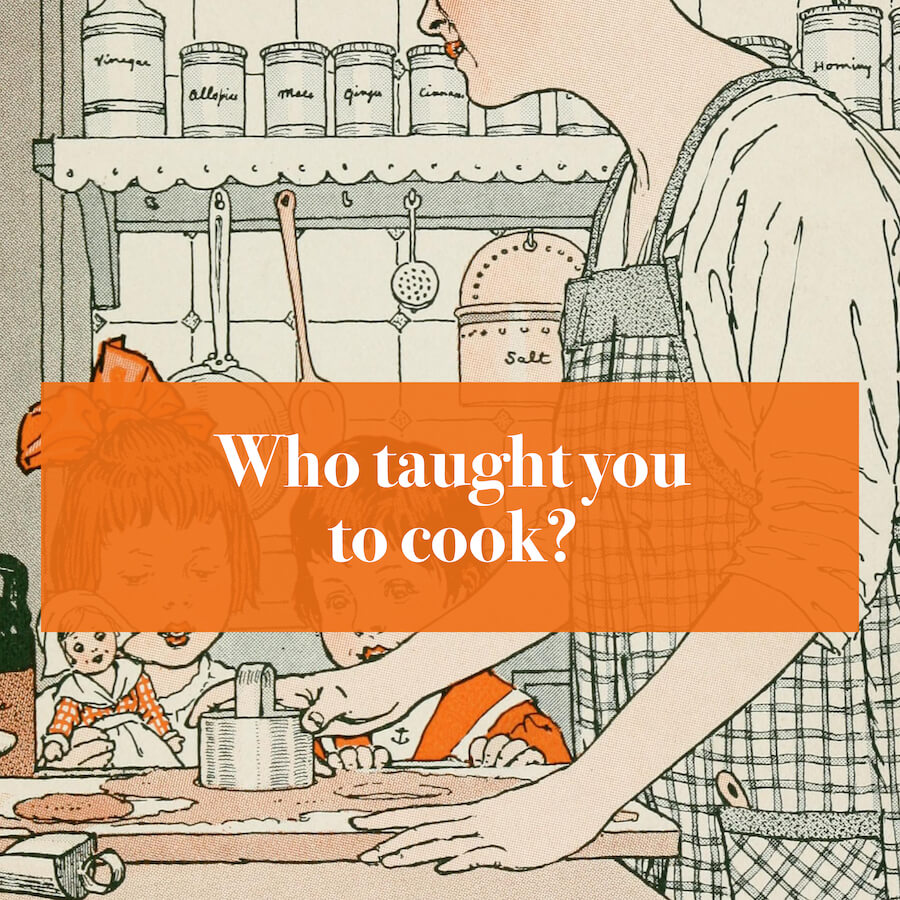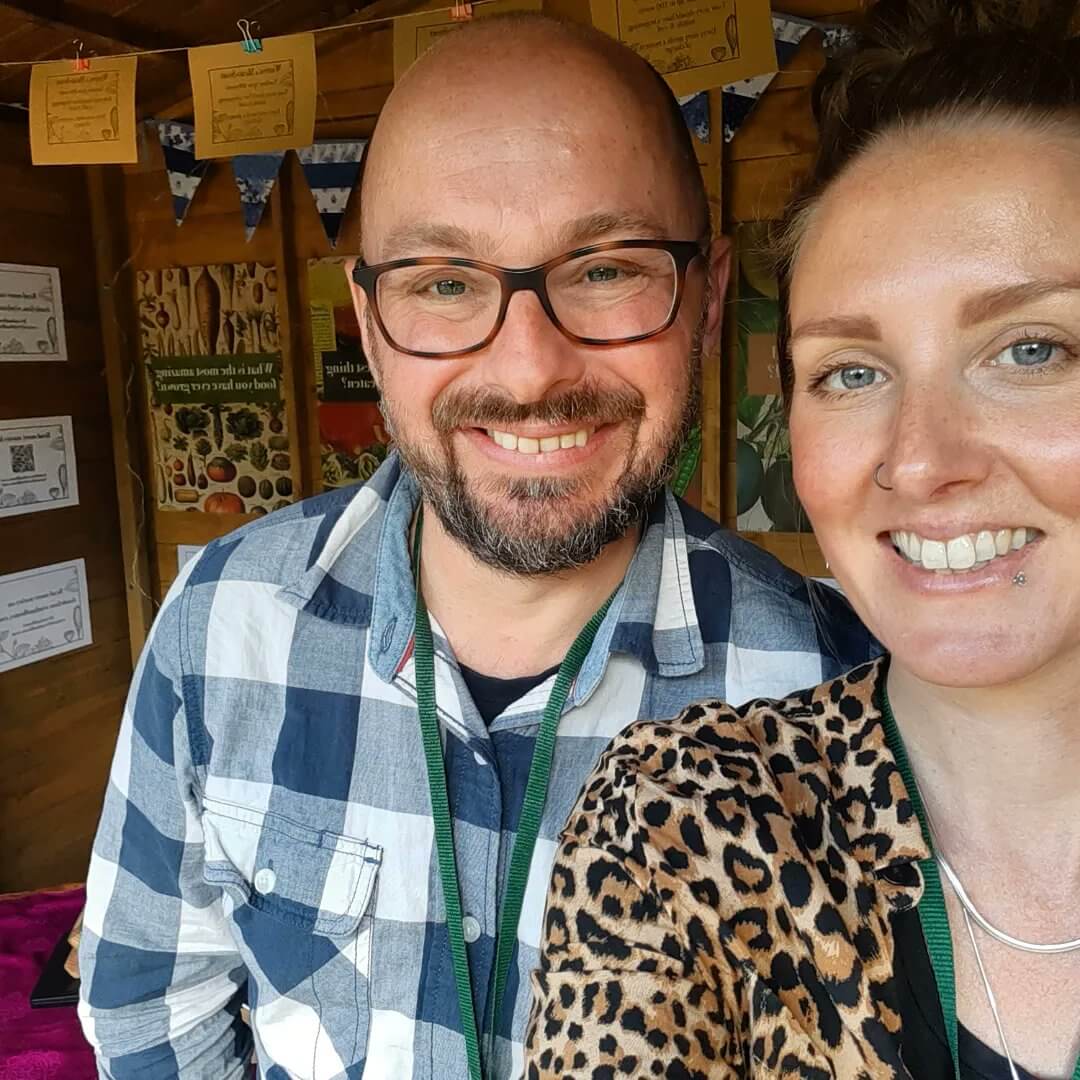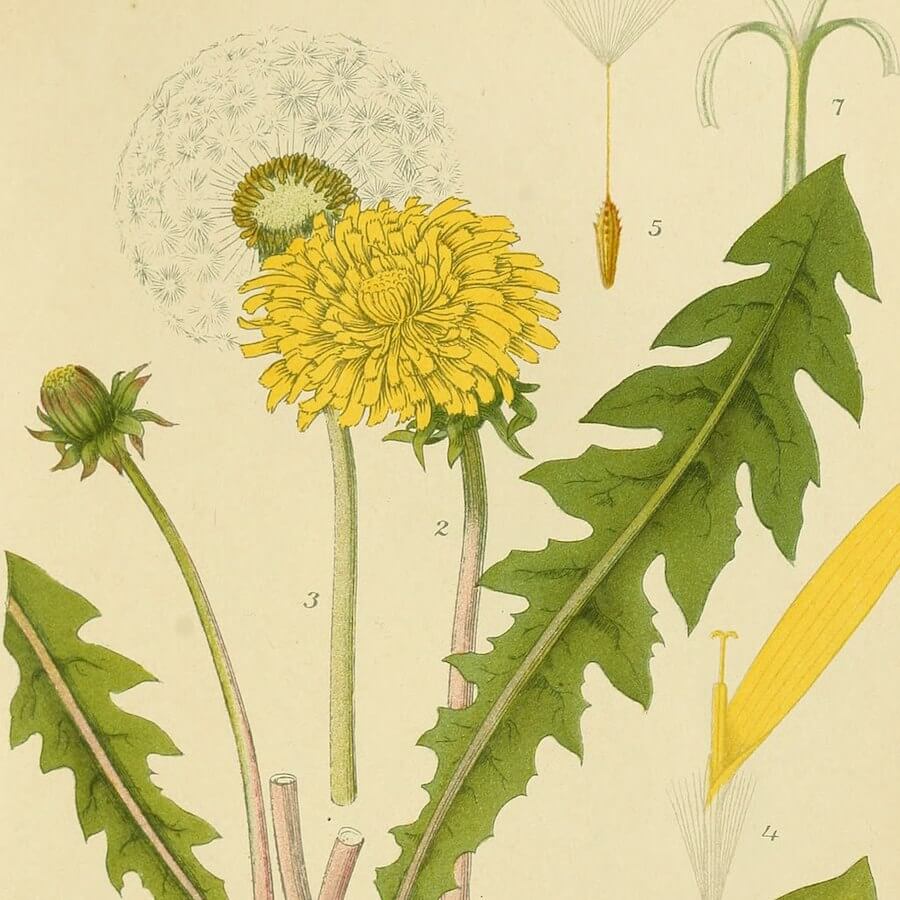 Project Outcomes
The stories that we gathered at the festival were published on our beautifully-illustrated online virtual story garden (see the link below).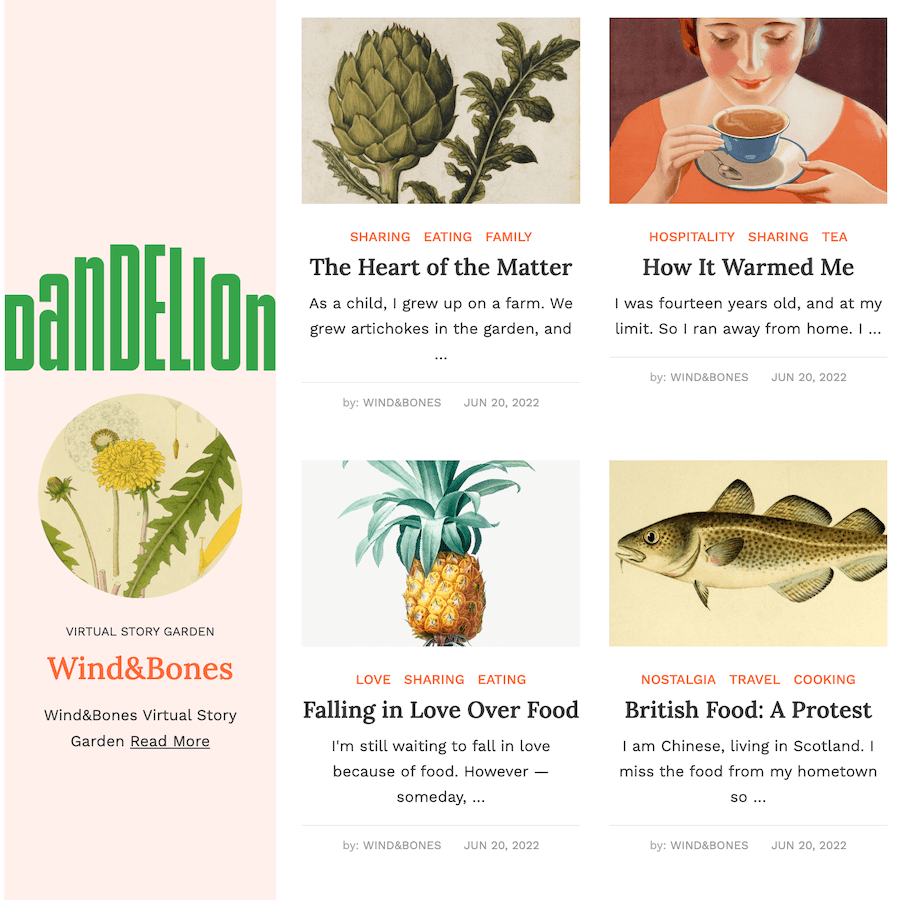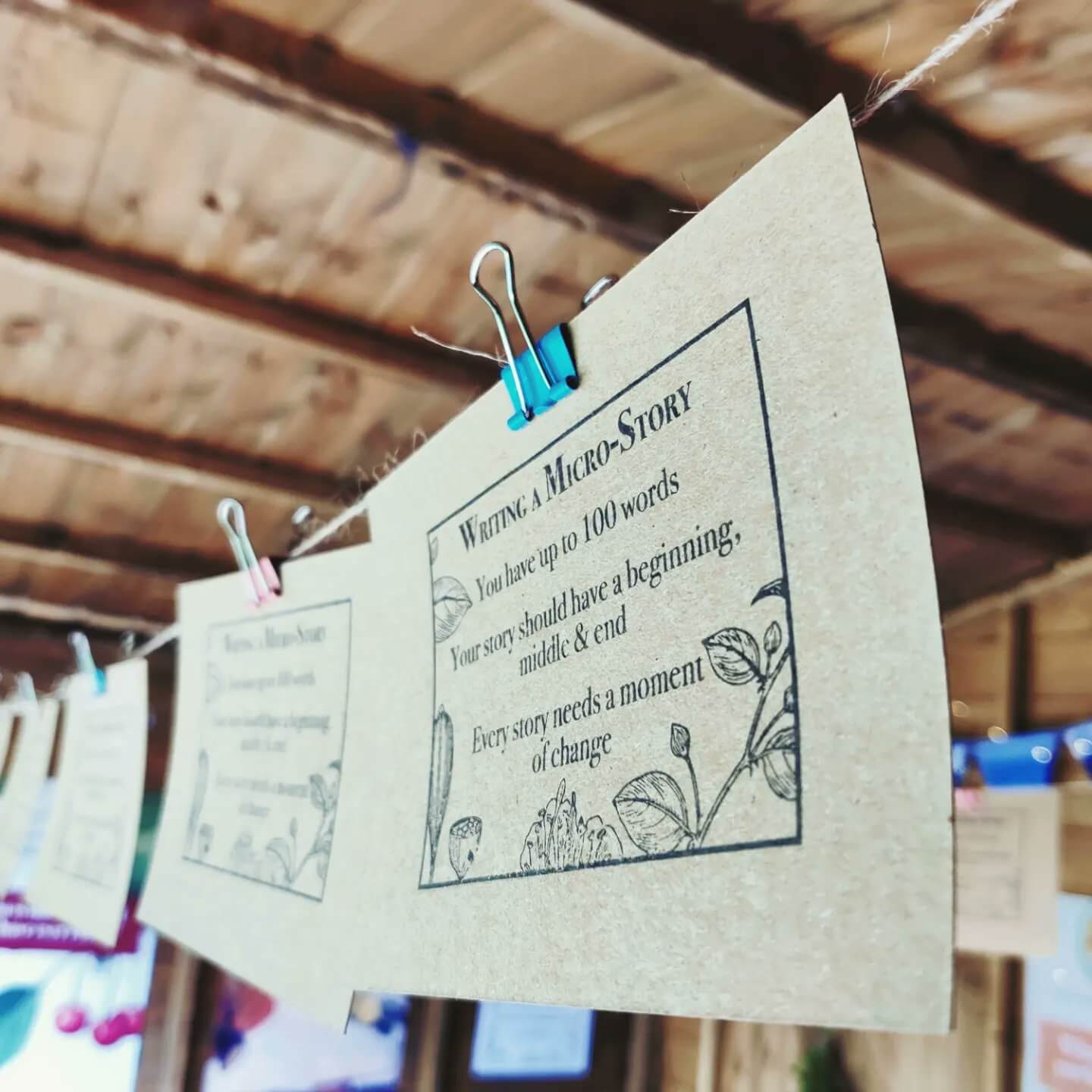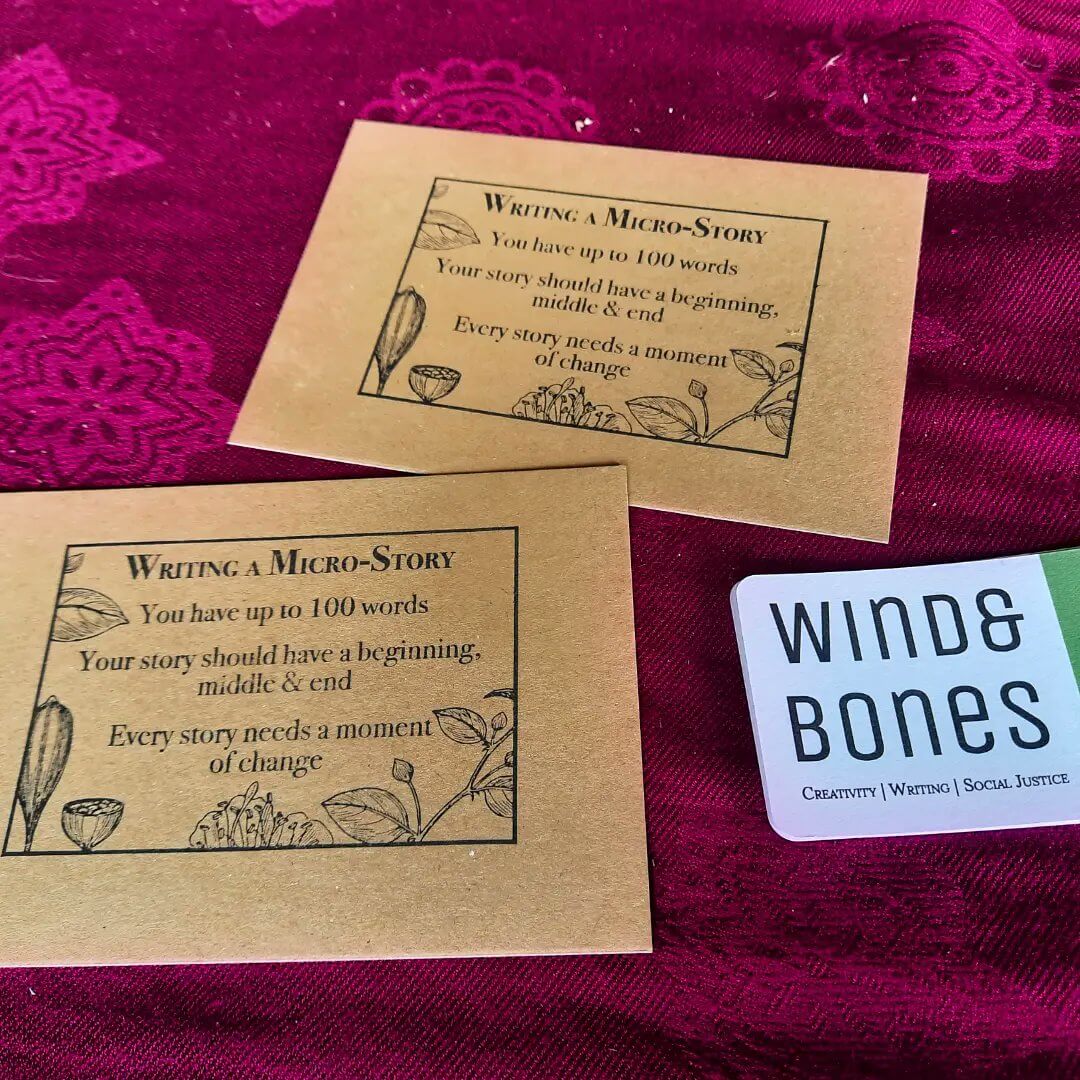 Project Links
Dandelion story garden: dandelion.windandbones.com